The Most Complete Gift Shop In The Poconos
Visit Our Souvenir Store And Take A Piece Of Us Back Home With You!
After all the excitement and adrenaline of a full day at The Paintball Asylum, skiing in the Pocono Mountains or fishing at Angler's Cove, grab a reminder of your unique experience with us at the most complete gift shop in the Poconos. T-Shirts, mugs, vintage signage, shot glasses, kraft welcome signs… we even have custom designed towels to stock up for your next visit at our Pocono Adventures center.
Take A Piece Of Us Back Home With You!
Let your friends know how much they missed by not coming with you to a unique experience at one of the most beautiful scenes of the Poconos. Paintball, canoeing, rafting or ski and snowboard. Whatever you came for, we've got it! Get a one-of-a-kind souvenir to decorate your home with reminders of the great time you had with us, and that you should come back!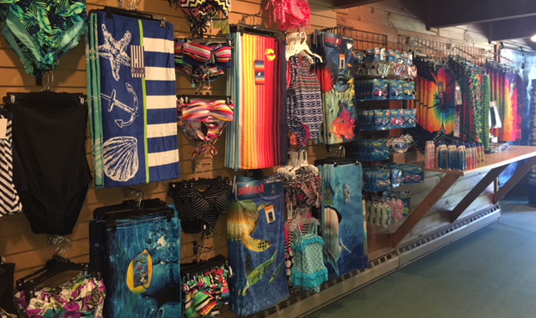 Grab a little something for the kids after a long day gone, you know they've missed you. And you know how much they love candy! Or maybe you'd like to get a new swimsuit for them? Posters, Frisbees and Camping Equipment are also great choices for the young'uns! A classy backpack will make them instantly the cool kids when they go back to school.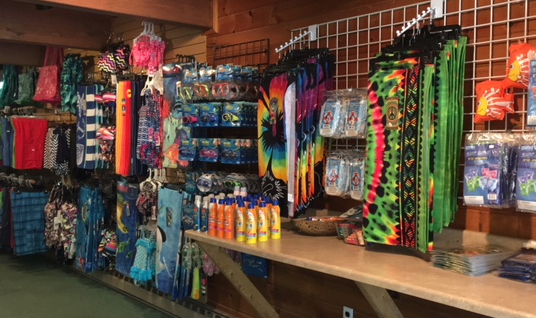 Some of the items you'll see displayed at our Gift Shop are:
Mugs
Shot Glasses
T-Shirts
Towels
Swimsuits
Vintage Signage
WildBerry Incense
Camping Equipment
Board Games
Toys and Candy!
Backpacks
Archery Equipment
And much… SO MUCH MORE!
You will love our Gift Store!
We know how much you want to let everyone know how good a time you had on your adventure day, that's why we've equipped our store to be the most complete and diverse gift shop in Poconos. Once you've relaxed and those adrenaline numbers have gone down, come relax with our staff and take a look at what you can take home with you.
For paintball, snowboard or ski related gear, don't forget to visit our Pro Shop, where you'll find everything you need for that upcoming tourney. Every competitive player should take a look at it if they want to step up their hardware.